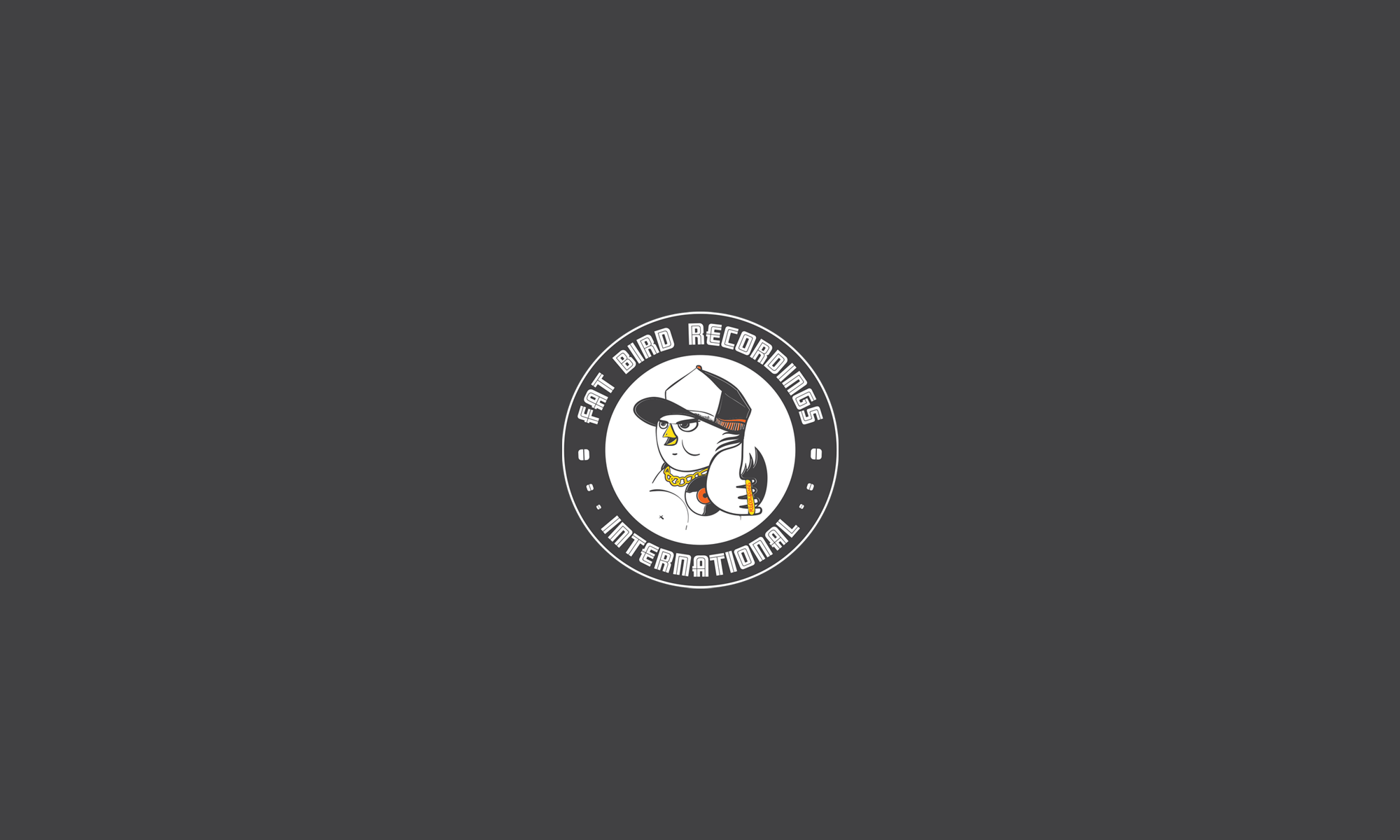 ITAL GUIDANCE – TEACH THE YOUTH
FATTY TAPE #6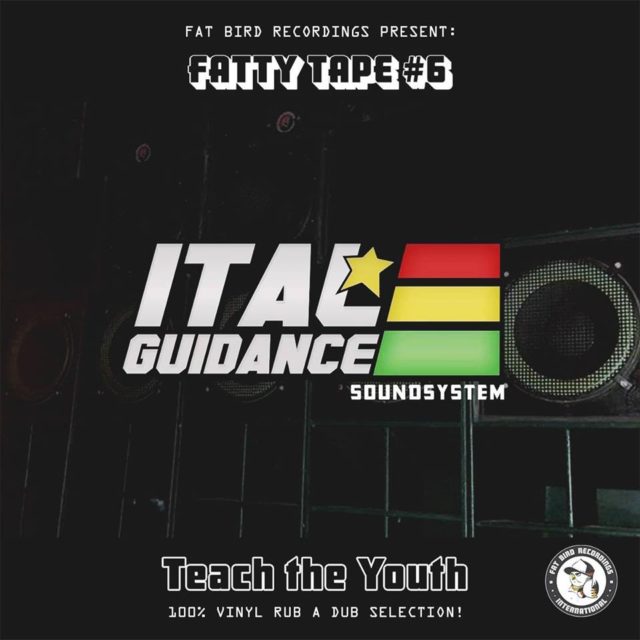 Fatty tapes #6 – Ital Guidance Soundsystem outta South Shields/Newcastle, TopRub A Dub vibes 100% vinyl  selection from 80's & 90's jewels
Support Ital Guidance.
https://www.facebook.com/italguidance/
DUB TROUBLES & SUPA BASSIE – CHAMPION VETERAN.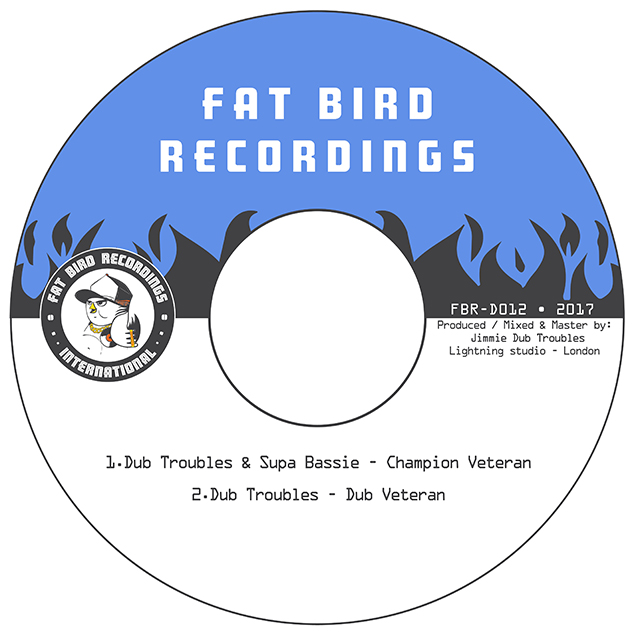 DUB ROUTINES #3
DUB TROUBLES FT. SUPA BASSIE
Dub Routines #3 it's up on our YouTube channel.
Dub Troubles live dub series it's back, this time showcasing our next release ft Spanish Singjay and Champion Veteran Supa Bassie.
FBR D012
FAT BIRD RECORDINGS POSSE LIVE AT ROTOTOM DUB ACADEMY 2016
Fat bird Recordings Posse:
(Dub Troubles, George Palmer & Natty Nature)
Dub Academy 2016 inna Black Board Jungle Sound system.
Nuff thanks to all the massive, Rototom, Dub Academy & Blackboard Jungle for make it possible.
Open bookings; info@fatbirdrecordings.com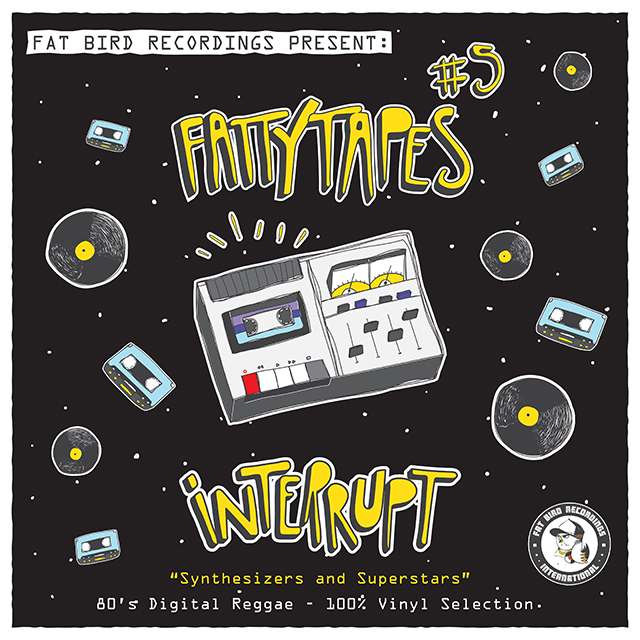 Fatty Tape #5 inna digital reggae style, mixed by the only one and original "INTERRUPT" big bad producer from Uk.
"SYNTHESIZERS & SUPERSTARS" is a 100% vinyl selection.
FATTY TAPE #4 SKANK-FU HIFI
Brand new Fatty Tape #4 by: Skank-Fu Hi Fi bringing a nice selection outta Galiza/Spain.
100% Vinyl inna Root Reggae and Dub style!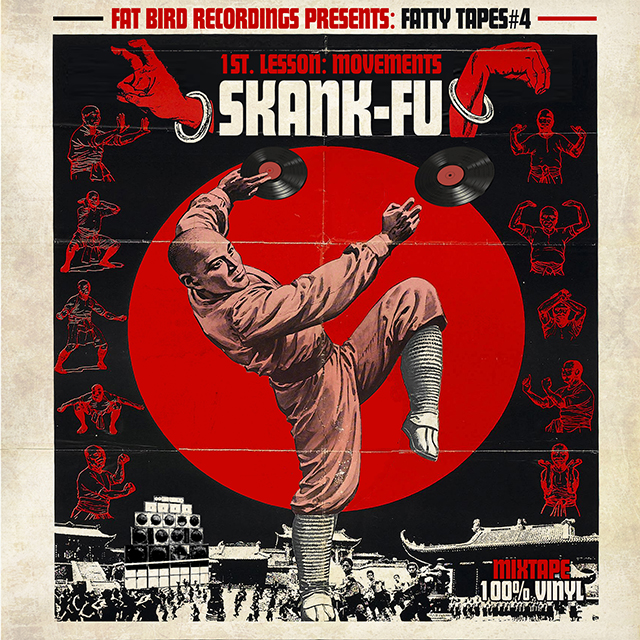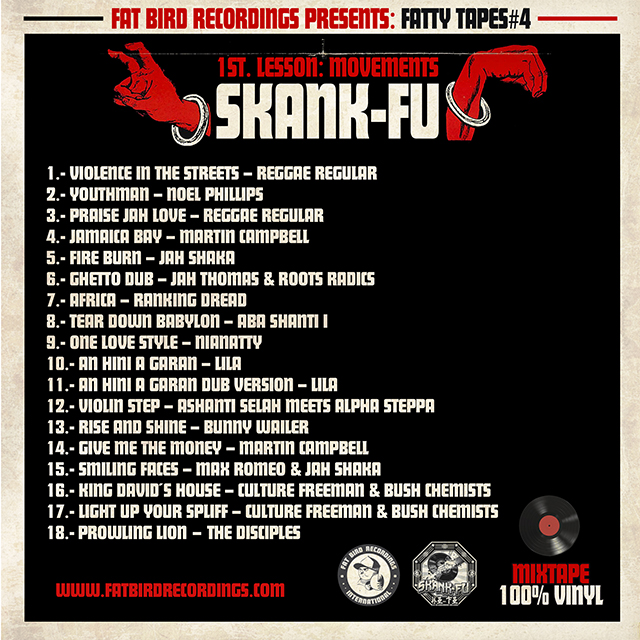 INTERNATIONAL DUB GATHERING LAUNCH PARTY MALLORCA
17th of february 2017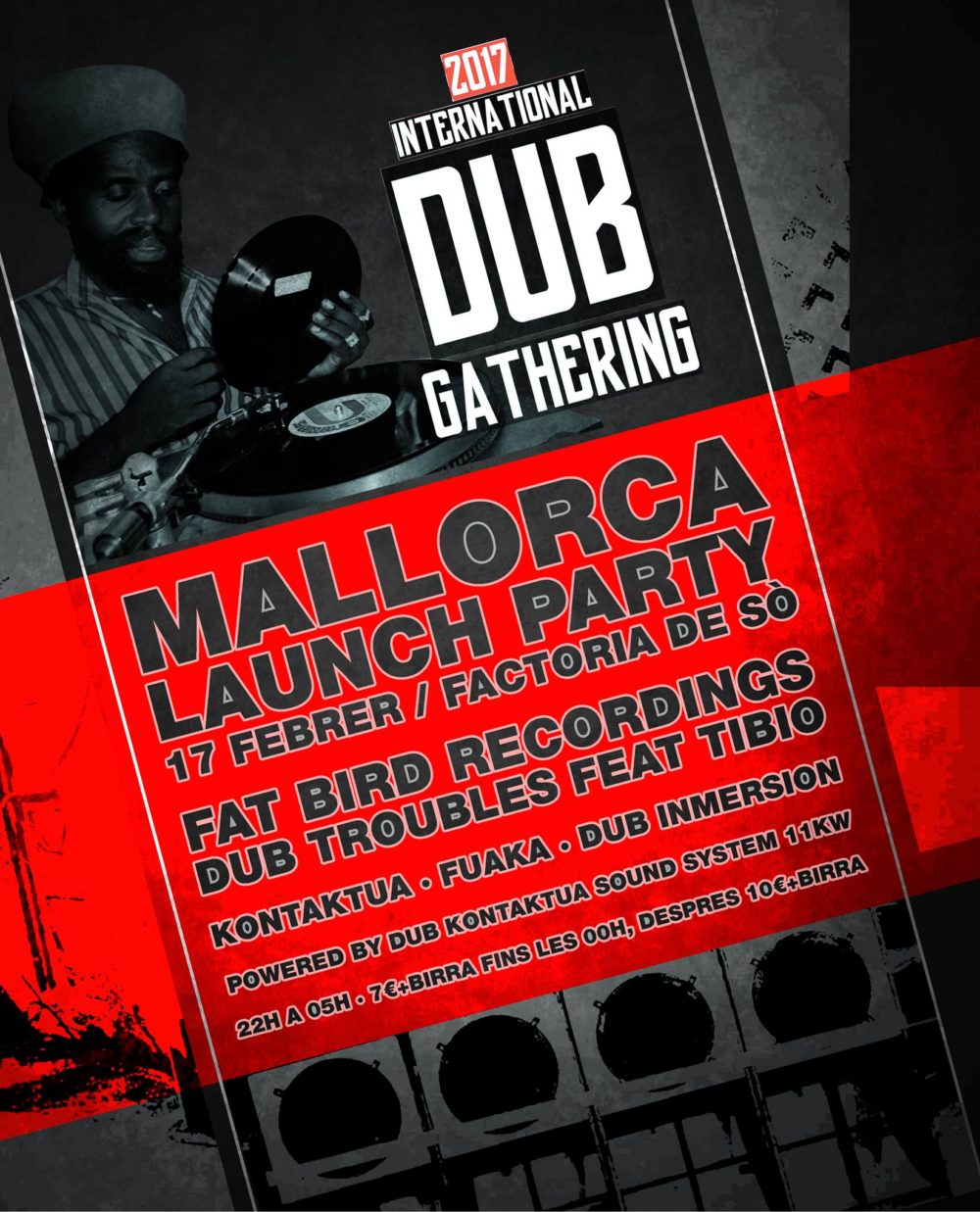 Proud to announce Fat Bird Recordings will be performing at the International Dub Gathering Mallorca launch party; Jimmie Dub Troubles in a live dub set feat. the French singer Tibio (who will be presenting the new works upcoming in the label), Alongside the hosts Kontaktua, Fuaka and Dub Inmersion.
Powered by Dub Kontaktua Sound System 11Kw
SPANISH HARLEM RIDDIM
Dub troubles meets Tibio & Headless.
New releases from the Fat Bird HQ, FBR D011 is a rework of the classic Spanish Harlem riddim by Dub Troubles given that 80's vibes dancehall flavour in a one drop style that we love so much featuring two new artists on the label;
On the A side you can find "Never Give In" by Tibio and its respective Dub version by Dub Troubles in the old fashion way. Tibio is a talented french
youth based in London, a founding member of the Bionic Man Sound System (1998). His style is characterized by his versatile style and melodious voice.
The B-side "Natural Flex" count with the man called Headless a veteran based in London Jamican Dj from Grange Hill Westmoreland (JA). His musical influences include from classic 70's reggae roots singers to 90's DJ/raggamuffin. His Dj style is raw with conscious lyrics fighting against Babylon and rich class.
credits
released February 2, 2017
Produced by Dub Troubles
Mixed and Mastered by Dub Troubles @ Lightning Studio
Vocals and Lyrics by Tibio and Headless
London, U.K
2017
FAT BIRD ON THE ROAD MIXTAPE